Famously known for being an entrepot between East and West, Hong Kong has become one of Hollywood's go-to choices when looking for an exotic Asian locale. Our city's appeal to filmmakers is unquestionable – our bustling streets, incredible skyline, and awe-inspiring skyscrapers are excellent visuals (and look great getting destroyed, as they frequently are). Scroll down to see our picks of the best Hollywood movies filmed in Hong Kong.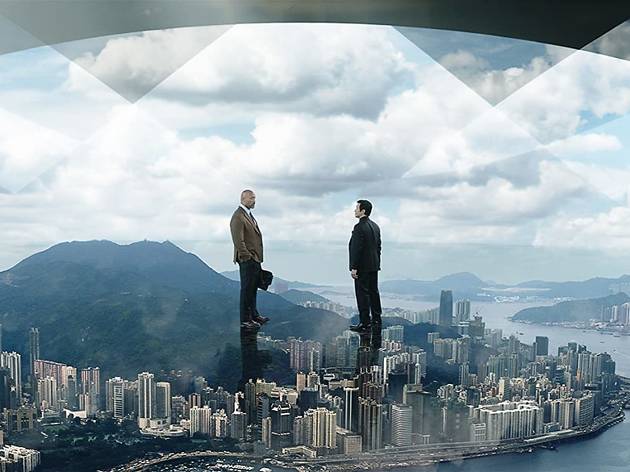 Photograph: Universal Pictures/Skyscraper
In this film, Will Sawyer (Dwayne Johnson) finds himself in hot water when he is framed for setting the world's tallest and safest building on fire whilst on an assignment in Hong Kong. Wanted and on the run, the former FBI agent must fight through a sea of terrorists to clear his name and rescue his family before all is lost to the inferno. 
One of 2018's biggest international blockbusters, Skyscraper notably uses footage of the Hong Kong Cultural Centre and generally depicts our city as the forefront of technological innovation. Of course, they're not wrong; we're just not sure if Hong Kong is ready to build a 3,500 ft and 225-storey tall building just yet. However, with all that being said – compliment taken!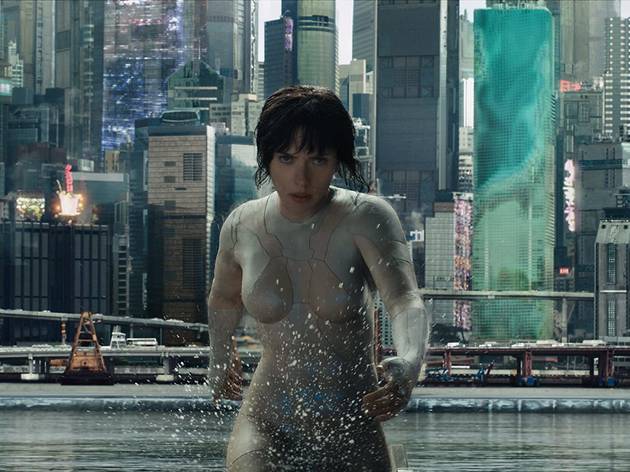 Photograph: Paramount Pictures/Ghost in the Shell
Ghost in the Shell (2017)
The 1995 anime version of Ghost in the Shell was set against the chaotic and jam-packed cityscape of Hong Kong, and so too was the 2017 Hollywood adaptation. Our city's clash of old and new was seen as the perfect representation of one of the film's central themes – that of one world invading another. Victoria Harbour and the Island skyline are featured prominently in a scene so beautiful that we'll forget about the generally poor adaptation of the source material. The film brilliantly captures the ever-changing nature of Hong Kong, and perhaps even gave us an insight as to how our city will look in 20 years from now – both visually delightful and profound.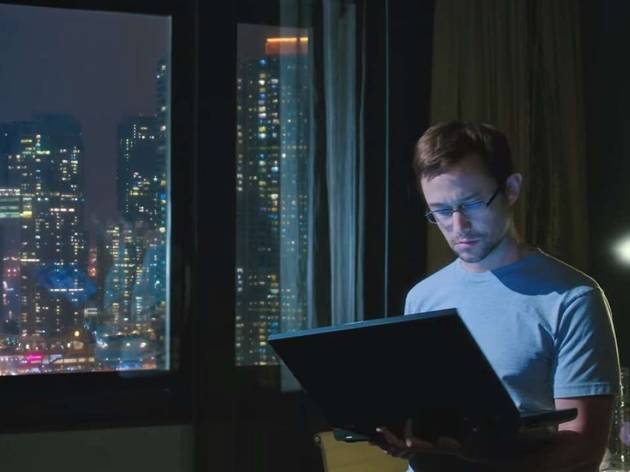 Photograph: Open Road Films/Snowden
Now, this is a big one. Featuring Tsim Sha Tsui's The Mira Hotel and the rustic buildings of To Kwa Wan, Snowden was arguably one of the most politically controversial biographical thrillers of the decade. Recounting every twist and turn in the notorious international saga, the film describes everything from Snowden's initial enthusiasm to serve, to his eventual disillusionment and escape from the CIA, all in electrifying detail. Though some critics have questioned the director's choice of tone for the movie, Joseph Gordon-Levitt's engaging performance as the brave social rights activist is sure to keep you on the edge of your seat for the entire 130-minute run time.
The 14th instalment in the Marvel Cinematic Universe, Doctor Strange – with its stunning visuals, an epic cast, and mesmerising storytelling – was both a critical and commercial success. Even cooler for us Hongkongers, the final battle scene took place right here in the 852. Sadly, none of it was actually filmed here as the fight sequences would have required complete control of the street to shoot what was desired – something not permitted. Instead, the filmmakers recreated a large-scale facade of a regular Hong Kong street – with inspiration clearly taken from Temple Street and surrounding Kowloon neighbourhoods. The Hong Kong sanctum in the scene is, indeed, based on the historic Lui Seng Chun building in Prince Edward. The team's efforts aren't entirely convincing ­– it looked more like Chinatown than our own 'hood – but we appreciate the setting all the same.
In this Michael Mann thriller, Chris Hemsworth stars as a hacker hero helping to hunt down a high-level global cybercrime network in places like Los Angeles, Jakarta, and Hong Kong. The film, a significant portion of which takes place in Hong Kong, has a fairly international cast, including renowned Chinese actress Tang Wei, Chris Hemsworth, and singer-songwriter and actor Wang Leehom. Although a box office flop, the movie did make good use of locations in Hong Kong. It saw Hemsworth and Wei being chased through different parts of Hong Kong like Connaught Road in Central, Quarry Bay MTR station, Shek O, and a Tsuen Wan drainage tunnel. If you want to see Thor as a mortal hacker roaming the different corners of our SAR, this is the go-to movie for you.
Transformers: Age of Extinction (2014)
Michael Bay's fourth Transformers film sees half the action take place here in Hong Kong as well as several other scenes filmed in China. The movie takes in a comprehensive list of HK locations – from Kowloon and Hong Kong Island to the New Territories – you can see almost all of our 18 districts making an appearance. With buildings and entire streets destroyed in the midst of the Autobot vs Deceptacon battle, the movie proves that our city is definitely one of Hollywood's favourite to be trashed. We get it though, it's like knocking over dominoes, right?
Johnny English Reborn (2011)
In this second instalment of the Johnny English series, the brilliant Rowan Atkinson reprises his role as the titular British spy. The story follows English as he is sent to Hong Kong to investigate a plot to assassinate the Chinese premier, leading to a hunt across our SAR. Highlights include a humorous parkour chase scene shot on the roof of Chungking Mansions and a fight scene set to the backdrop of several Kowloon landmarks. And let's not forget the mysterious Asian granny who pops up with her deadly vacuum cleaner, an absolute comic gold sketch.
After playing the Human Torch in the abominable Fantastic Four (and before redeeming himself as Captain America), Chris Evans starred in this 2009 sci-fi flick as yet another superhuman. There's something special about this film. Instead of starring our usual skyline and towering skyscrapers, Push takes you through the backstreets, dry markets, and pint-sized, seedy hotel rooms, giving it a thorough exoticism that sets it apart from other movies on this list. The film features some iconic streets in the city – the likes of Peel Street in Central, Yee Wo Street in Causeway Bay, and Mong Kok's Soy Street. Call us biased but despite what critics say, the choice of Hong Kong as a backdrop enriched the film and the resulting work was refreshingly entertaining.
#HOMEISHONGKONG
Reference:
https://news.cathaypacific.com/10-movies-that-were-filmed-in-hong-kong-189629
https://www.discoverhongkong.com/eng/explore/arts/iconic-film-location.html
https://en.wikipedia.org/wiki/List_of_films_set_in_Hong_Kong
https://www.timeout.com/hong-kong/film/the-11-best-hollywood-movies-set-in-hong-kong?itm_source=parsely-api